CE-ZA-AR 2010 Award Nominee
Cena ARCH 2011 Award Nominee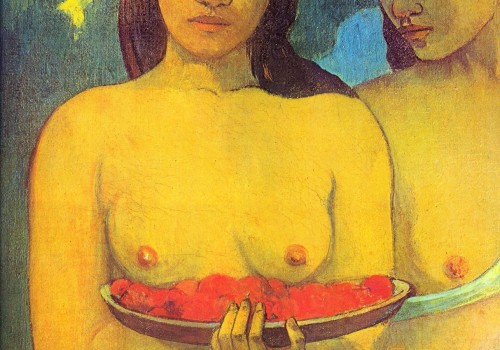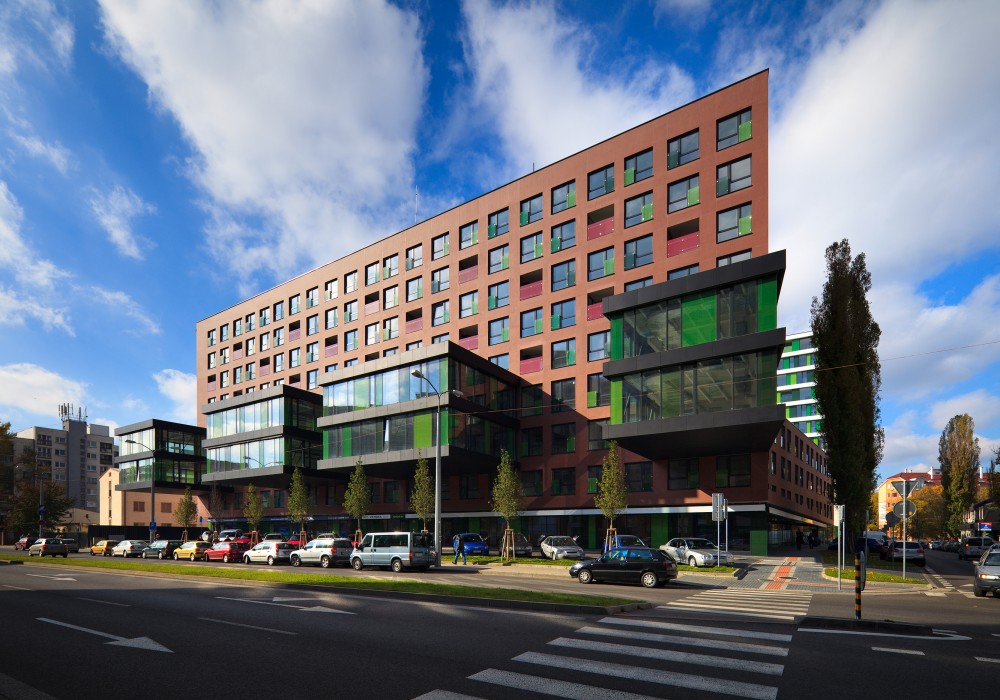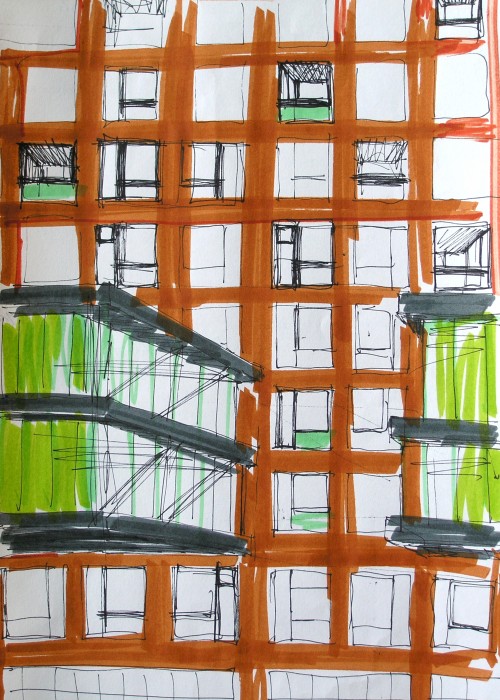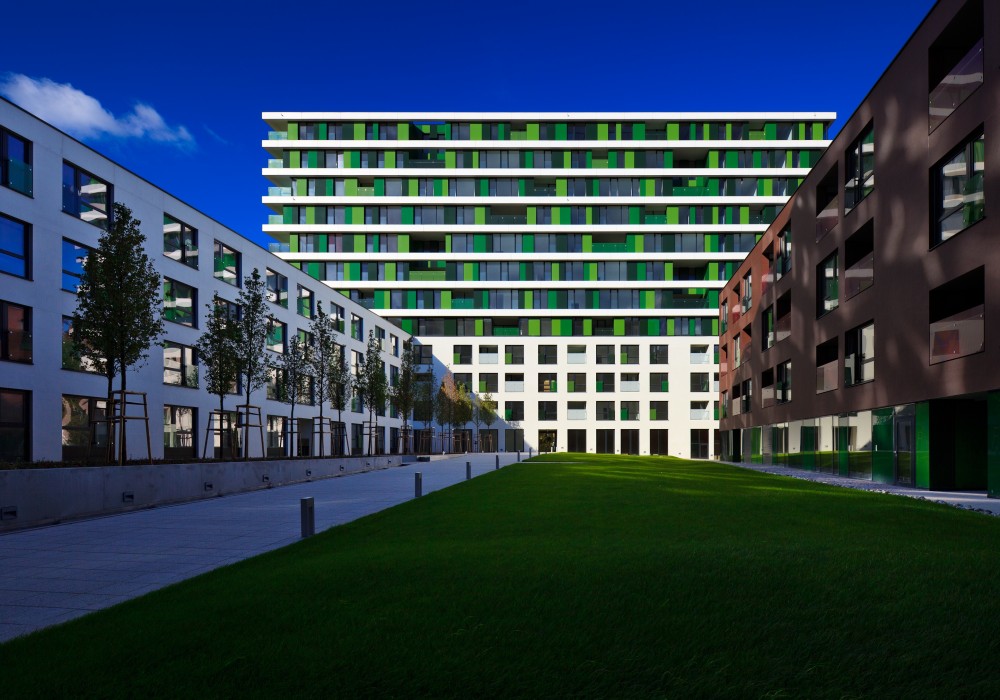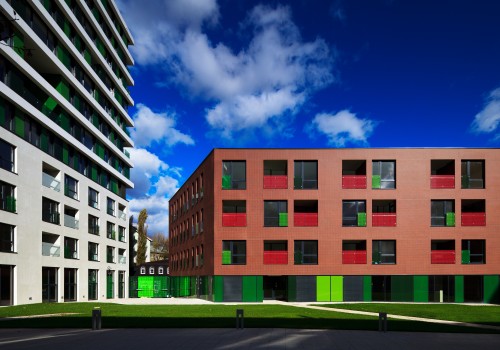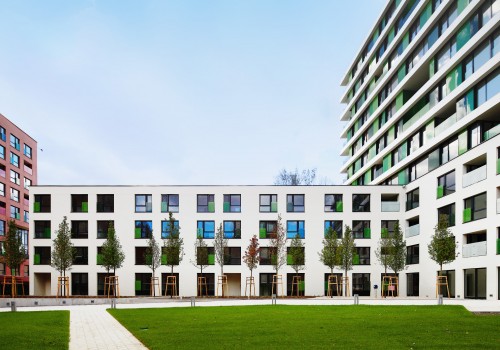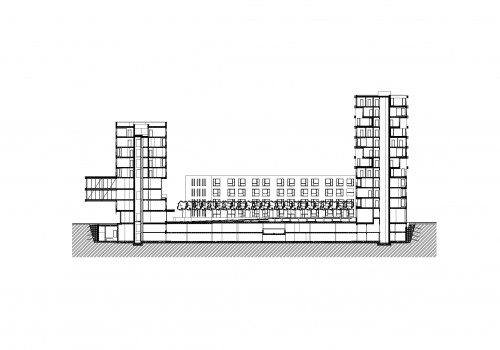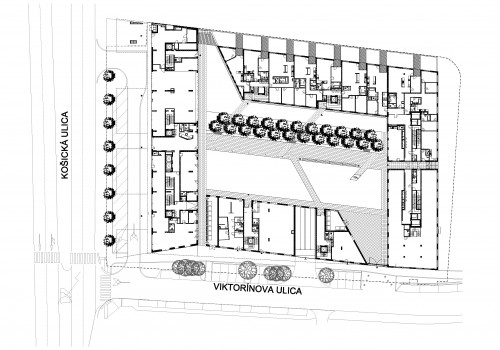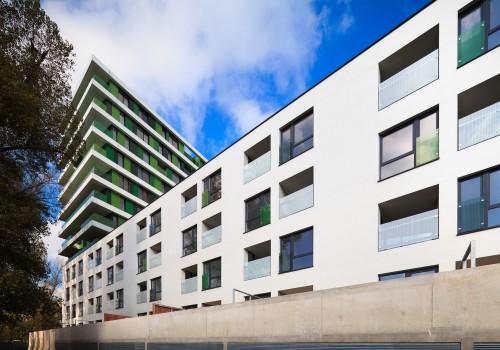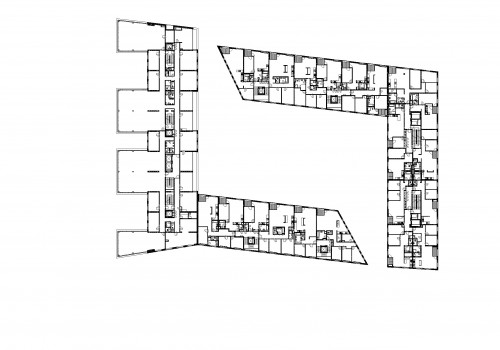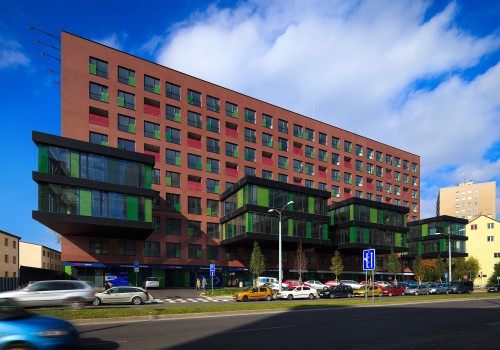 At some point, every project is subject to compromise. A compromise between the developer's requirements and the site's potential, between the architect's idea and the construction company's abilities. Architecture is about finding a compromise. Multipurpose building Viktoria is located on a complicated site in Bratislava's city center – at the frontier of two different worlds – of an active boulevard on one side and of a quiet residential area on the other.
The architect's will was to align the building façade with the street façade line despite the existing parking area in front of the building that is not in clients ownership. This was accomplished by the cantilevered volume over the parking area. The tension between the parking void and the cantilevered mass above it animates the street life.
The building was getting taller over time as the developer's plans were getting bigger. The shape of the building is enlightened by the green atrium which serves all the residents. The atrium is not enclosed to public, nor entirely open. It communicates with the surrounding building. Each wing of the building is articulated differently and has a different height. The building height of the part facing the neighbouring residential buildings is lower – corresponding to the genius loci of the street and allowing the sun into the courtyard. The façade is cladded with colored ceramic tiles in the same way the front part of the building is. In red brown colour from the outside, in white colour in the courtyard. Altogether, it forms a 'plinth' on which another 8 storeys of apartments are stacked. The upper block is in contrast with the plinth – it is articulated floor by floor and cladded with the playful green colored glass. Shifting the floors reciprocally creates a dynamic effect of a form getting off its skin.
The functional zoning of the building is common for this kind of development in Bratislava - commercial spaces on the ground floor (1200 sqm) and office spaces (3000 sqm) in the building  facing the active street. 160 apartments of medium and higher standard are located in the remaining wings of the building, embracing the common green areas. There are two underground floors of 270 parking lots.
Project: Viktoria, Multi-purpose building
Location: Bratislava, Slovakia
Completion: 2010
Area: 31.000 sqm
---