Cena Dušana Jurkoviča Award, 2007
CE-ZA-AR Award Nominee, 2007
Cena ARCH Award Nominee, 2007
Mies van der Rohe Award Nominee, 2007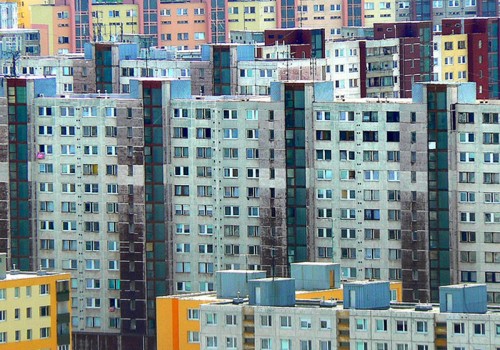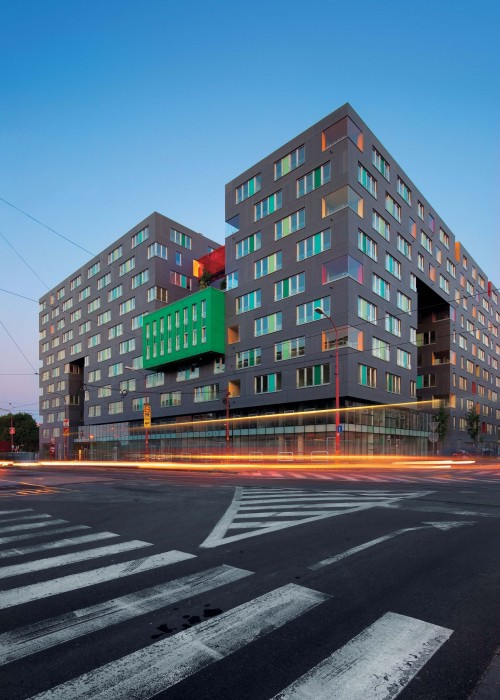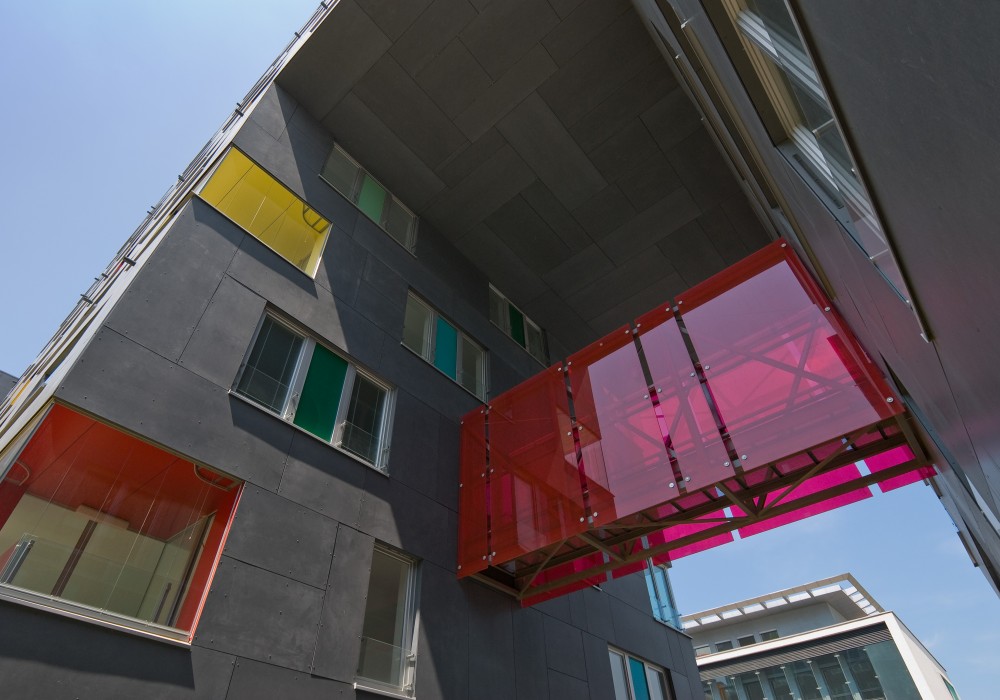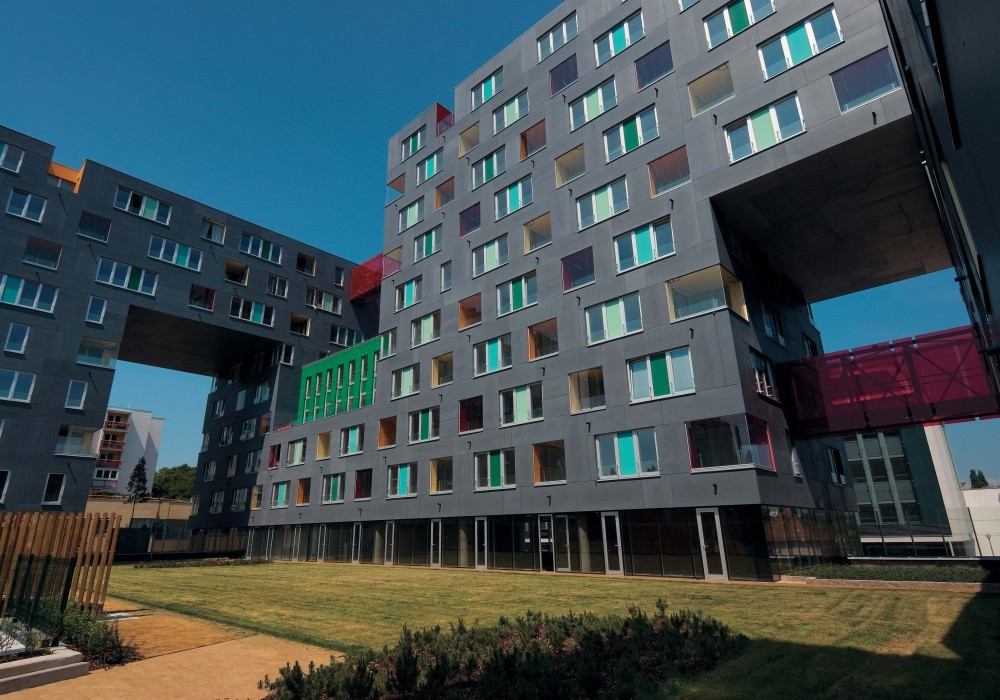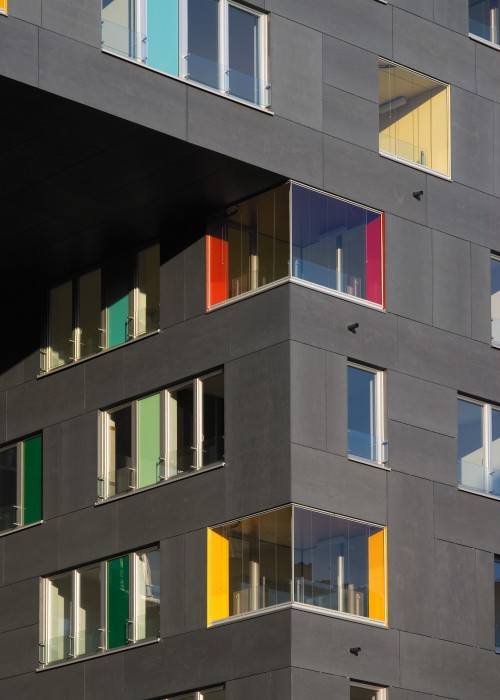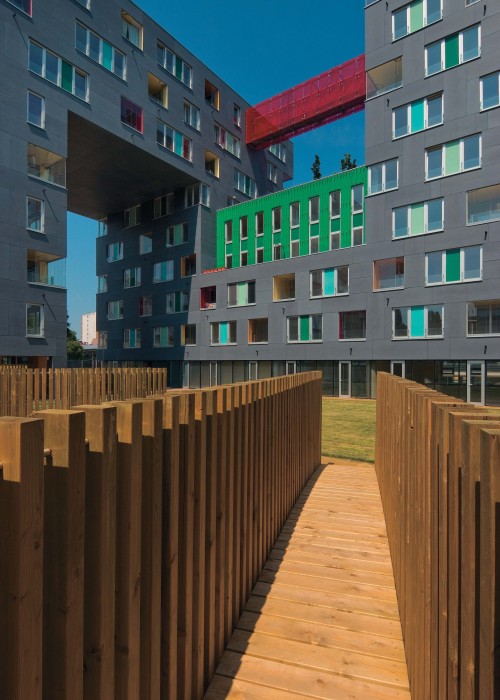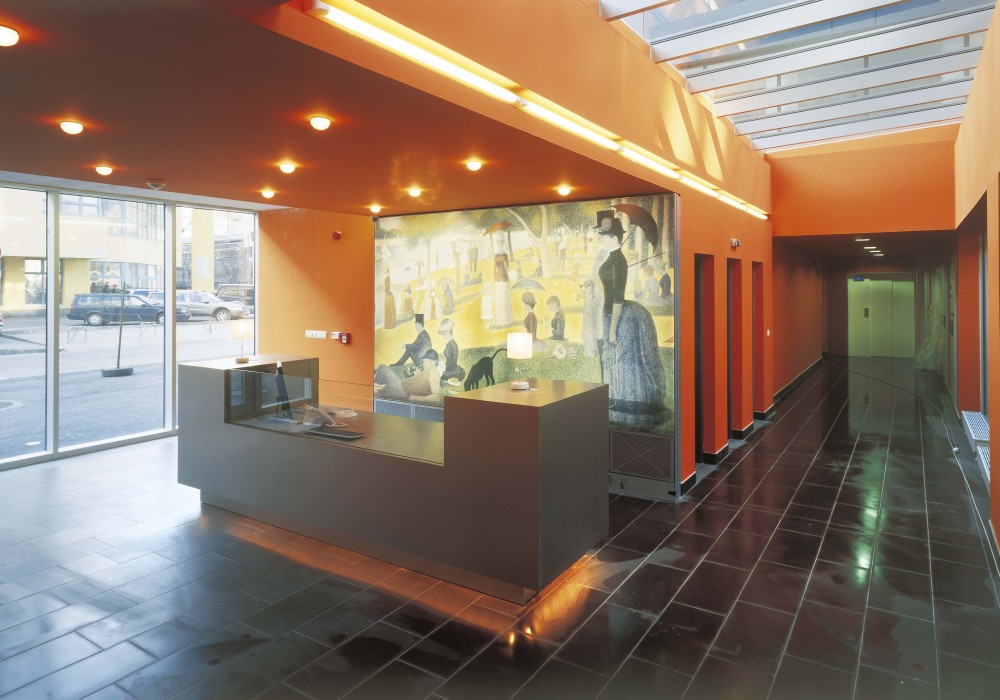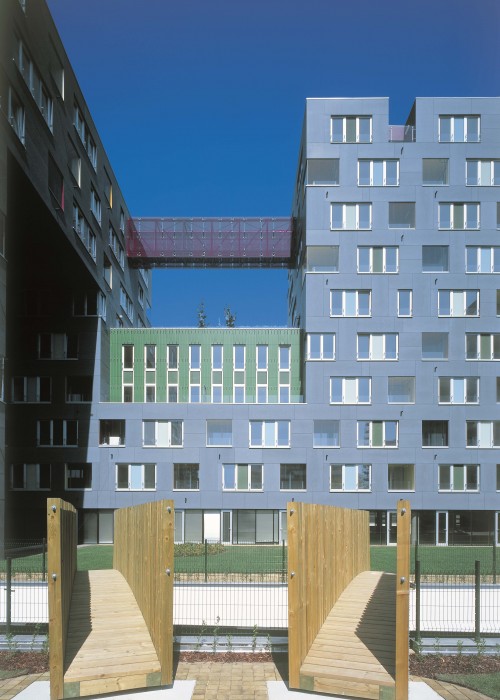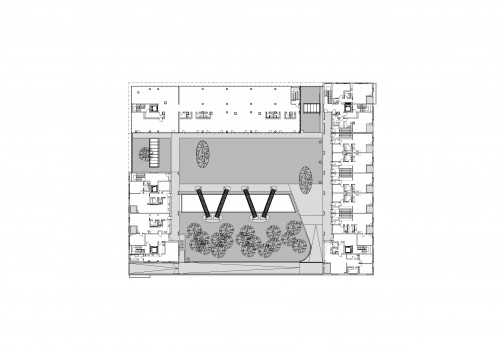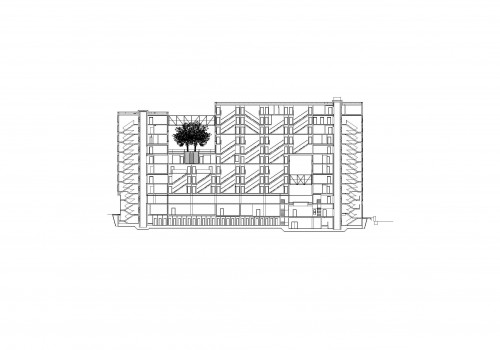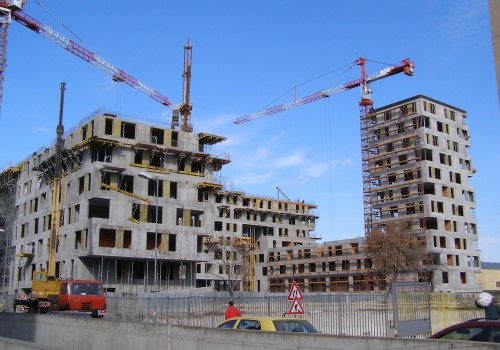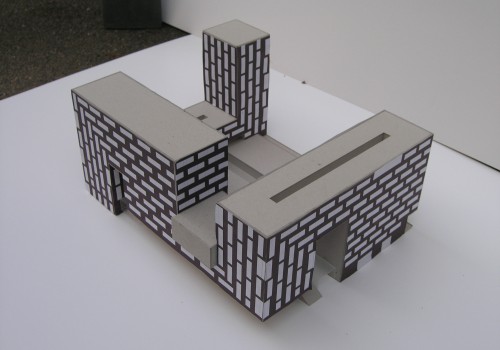 The Octopus Habitat is situated at a busy street connecting the suburban area with the centre of Bratislava on a plot which was formerly a part of wide brown-fields remaining after bankrupted or restructured old regime entreprises.
This multifunctional ten storey building emphasises the traffic corridor and continues the existing town-block matrice, but at the same time, it makes an un-compromised urban divide between the loose suburban housing areas and the dense inner city.
Towards the street, the house acts as a compact block perforated by vast cut-outs offering to a passer-by a view into inner spaces of the block. To the East and the South the block is open. A defensive reflex towards the de-urbanised neighbourhood resulted in a tower in the South-East corner.
Within the block, different living typologies are combined with commercial spaces and offices. 162 apartments of wide variety – one level apartment, maisonette, atrium apartment as well as unusual tower apartments directly accessible by lifts co-exist with seven commercial spaces facing intermediate streets and an office landscape directly connected to the garden.  The garden is composed around an oblong hole intersecting the roof of the garage and 'stitched' together by short wooden bridges. This opening brings demanded daylight and natural ventilation to the garage on the groundfloor.
Octopus is reinforced concrete skeleton, braced by the cross-walls, grounded on waterproof concrete deck. External cladding is constituted of cement bonded boards and colourful HPL boards as lining of loggias.
Seen from the main street, the principal accent of the Octopus Habitat is a green box, covered with stainless steel cable-system, which is slowly being covered by vegetation.
Architecture of the Octopus Habitat does not feature classical morphology constituted of a base, a corpus and a roof. Its energy moved-up grips of volume and a series of shifted windows creating a texture covering the volume like a skin make of it a living and growing organism, bringing new values into its surroundings.
Project: Octopus Habitat
Location: Bratislava, Slovakia
Completion: 2007
Built-up area: 4,140m2 (162 flats)
---