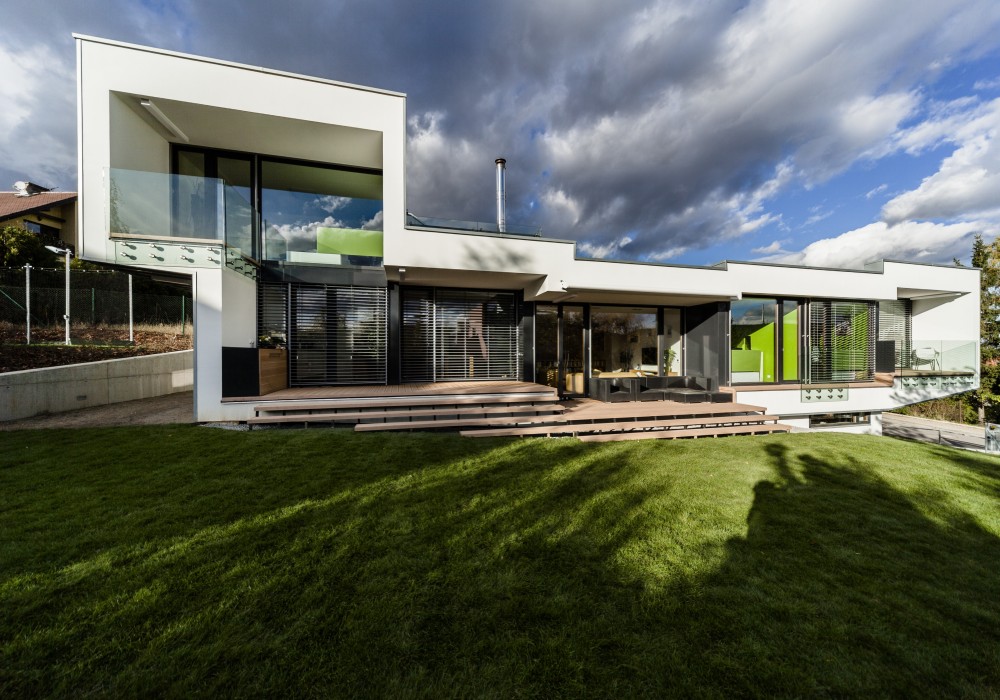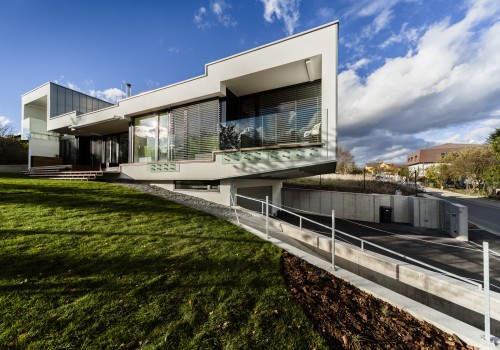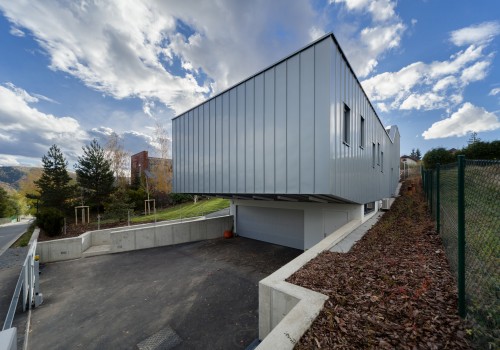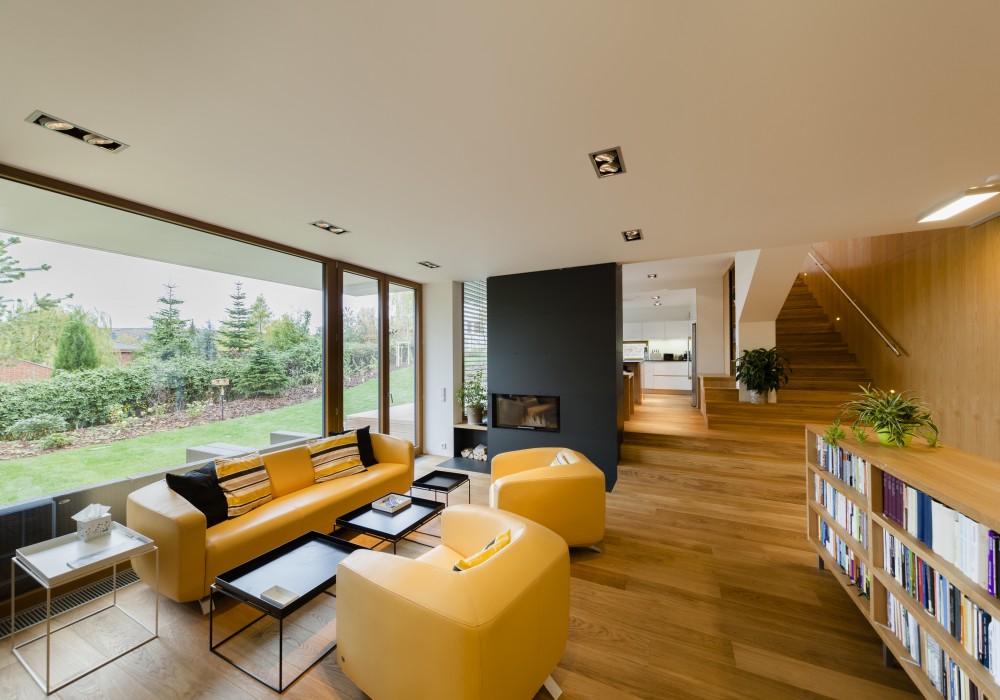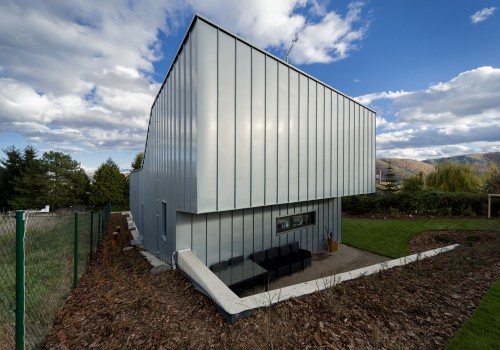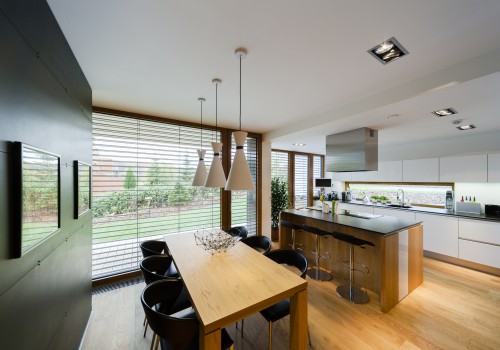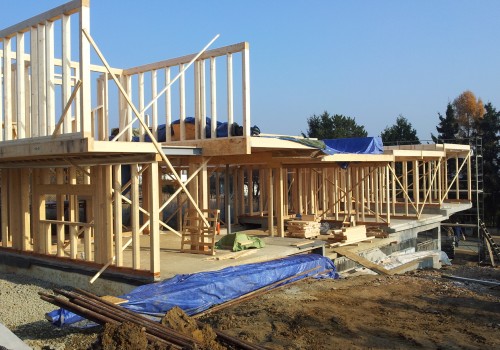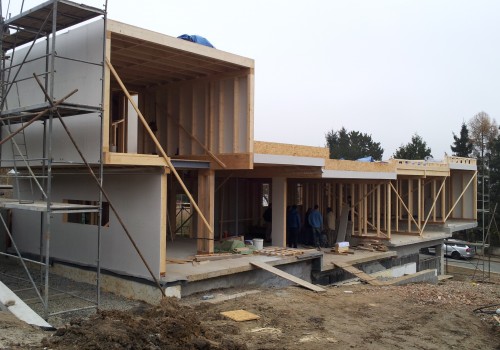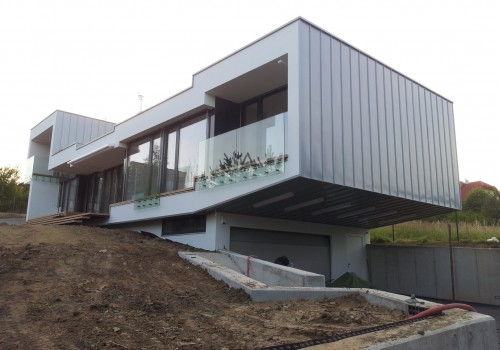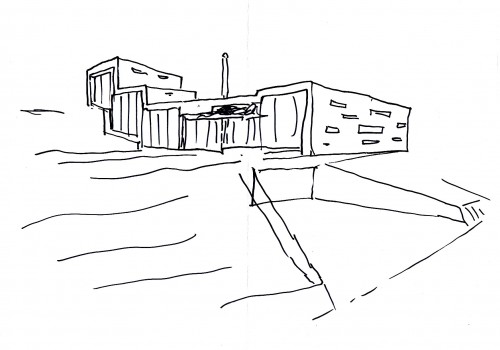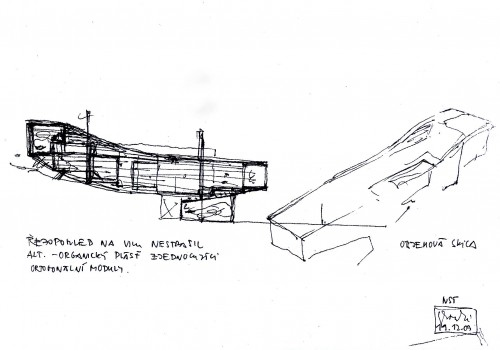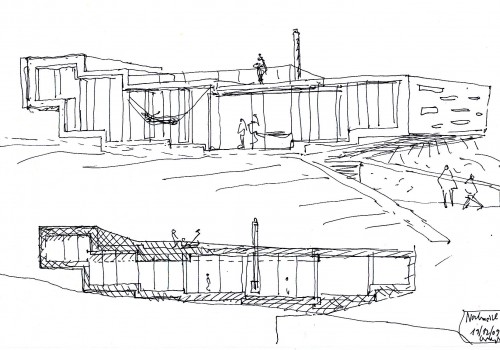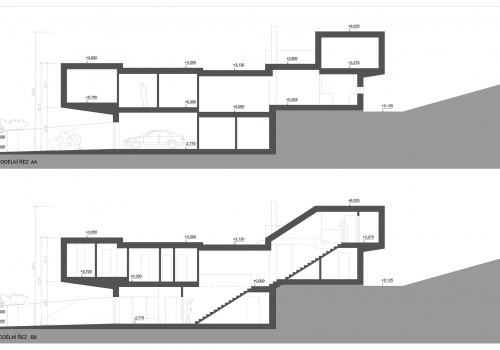 The 5+1 room detached house is located in the residential area of a small town close to Prague. Its narrow and sloping site is shaping the building. The form gently follows the contours of the slope in order to maximize the connection of interior with exterior.
Lining up the rooms of the house along the north edge of the site is like stringing beads on an imaginary axis of circulation passing through all of the interior spaces.  
Every room – every bead - represents a member of the family living in, their cohesion and individuality at the same time, their freedom and the right for privacy. Each room has its own volume, height, color, texture and scent and all that provides a unique position in the hierarchy of family.  
Living room and dining room are central, with the highest ceilings and are tightly connected to the garden. The other rooms are arranged alongside forming a shape bended at the ends.  
Timber frame construction is covered by the metal cladding protecting the north facade. The south facade is open and articulated, offering an active zone. The building skin is rough and protective from the outside but smooth and warm inside.  
Aiming to design a low energy house, a well-insulated timber frame construction, south-facing orientation and active and passive solar design was considered. By collecting the sunlight through the large south-facing windows the wintertime passive heating is maximized. In order to minimize undesirable solar gain, there are no east and west-facing windows. The roof overhangs are sized to allow winter sun in and keep summer sun out. Forced air ventilation with heat recovery is combined with the low temperature heating system. Total annual energy consumption is below 50 kWh/m2.  
The house represents an accomplished dream of a larger family – living in an open sunny house with panoramic views on the surrounding mountains.
Project: Family House in Černošice
Location: Černošice, Czech Republic
Completion: 2012
Net Area: 250 sqm
---